Tokyo, 27th December, 2021 — Kawasaki Heavy Industries, Ltd. announced today the receipt of an order for one 5 MW class GPB50D gas turbine cogeneration system. The order was placed by Malaysia's Sime Darby Energy Solution Sdn Bhd through Kuala Lumpur–based Kawasaki Gas Turbine Asia Sdn Bhd (KGA),* and it will be delivered to Malaysia's Pacific Oleochemicals Sdn Bhd. This is the first order for this particular cogeneration system Kawasaki has received from a customer in Malaysia or anywhere else in the Southeast Asia region.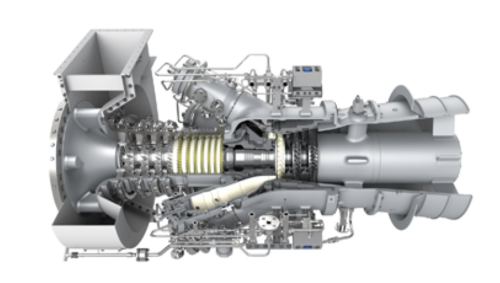 Pacific Oleochemicals is a Malaysian company that manufactures and sells oleochemicals, or chemicals derived from plant oils and animal fats. They are currently planning to install a new, high-efficiency gas turbine cogeneration system in their Pasir Gudang plant in the southern Malaysian state of Johor to supply electric power and steam for production line facilities, with the aim of reducing energy costs.
Kawasaki has delivered more than 20 gas turbine cogeneration systems to customers in Malaysia in the past, and its systems have earned high praise in the market. The company secured this latest order thanks to high overall praise for its excellent product reliability and after-sales services in past orders.
Kawasaki offers a full lineup of gas engines, gas turbines and other products that boast high electrical efficiency and are well-suited to a distributed energy supply approach, and one of the company's strengths is its ability to offer optimized combined-cycle power plant energy supply systems that effectively bring together these various products. Moving forward, the company will continue its active pursuit of product and technology improvements as well as strengthening plant engineering capabilities in order to further expand its energy-related business on a global scale. Furthermore, Kawasaki will continue to pursue reliable energy supplies and environmental load reductions and contribute to the realization of low- and zero-carbon-emissions societies while striving to precisely address a diverse array of market needs.
* KGA is a wholly owned subsidiary of Kawasaki that sells, and provides services related to, gas turbines, gas engines and other energy-related equipment and systems in Asia.
Product information on Cogeneration systems.