High Efficiency Energy Solutions
For Industries, Power Generation, Oil & Gas.
Powering Past, Present and Future
Designed to be reliable, economical, sustainable, built for longevity.
The biggest Manufacturer of Gas Turbine Generator (small to medium size) in Asia.
Tested and Proven Efficiency
Manufacturing Power and Heat Generators well known for World Class Highest Efficiency.
Up to 93% Energy Efficiency For Industrial Cogeneration
"Quick starting and smooth running!"
"Worthy investment. Less than 5 years payback!"
What and Why Cogeneration?
Conventional Power and Heat solution for industries normally requires two different energy sources, buying electricity from grid and generating heat (steam/hot water/chilled water/direct heating/hot thermal oil) from own equipment. Notwithstanding these conventional methods have been providing reliable energy input to the production, there are still ways to improve its energy efficiency and carbon footprint reduction.
Cogeneration is the proven solution to improve the energy efficiency and to reduce carbon emission significantly. By having Cogeneration system installed in your plant, you are getting both electricity and heat (steam/chilled water/direct heating/hot thermal oil) from one energy source (natural gas) with up to 93% energy efficiency and up to 48% carbon emission reduction. This is mainly due to the on-site waste heat recovery from electricity generator which can now be used to generate the required heat (steam) for free.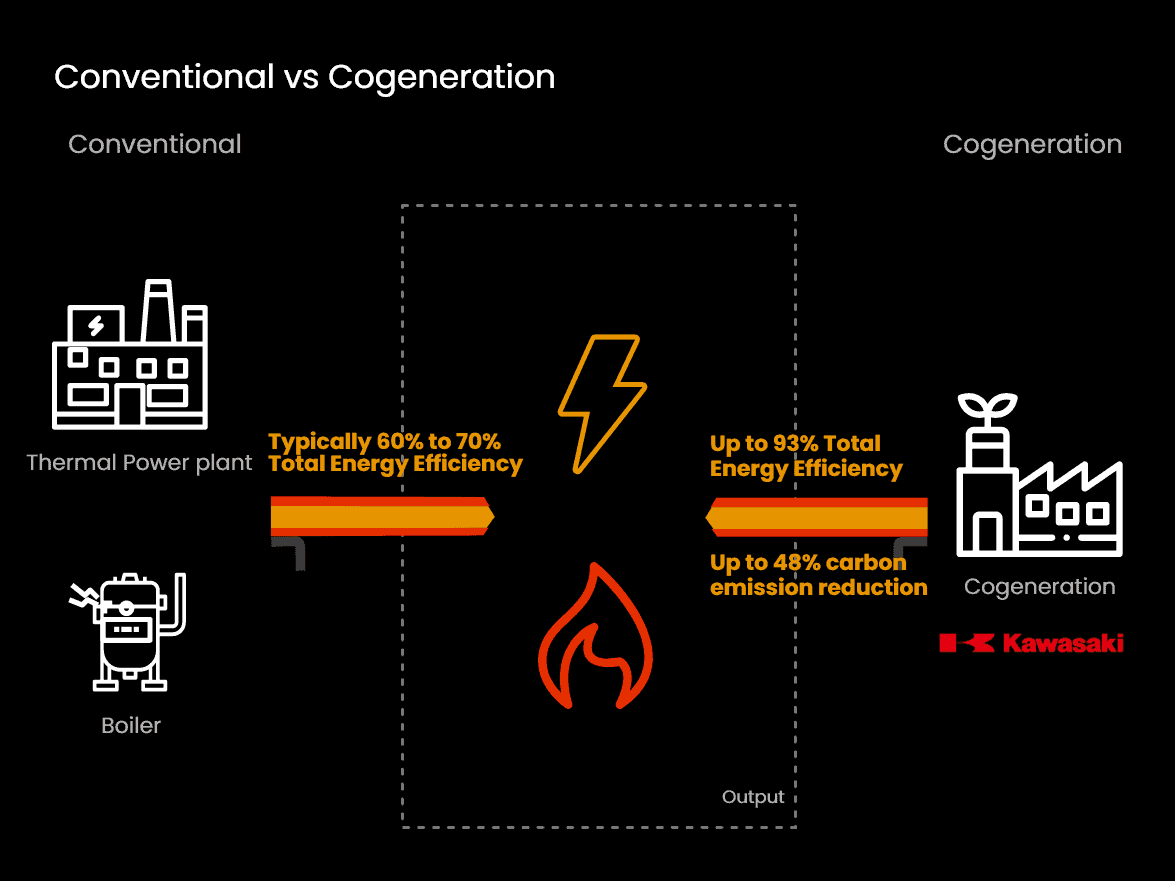 Kawasaki team of experts will help you configure Cogeneration to match your power and heat requirements and let you know the amount of operation cost saving and amount of carbon reduction, based on the improvement in energy efficiency.
We have also stand-alone high efficiency energy solutions as below.
Tokyo, 27th December, 2021 — Kawasaki Heavy Industries, Ltd. announced today the receipt of an order for one 5 MW class GPB50D gas turbine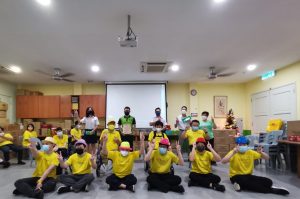 Shah Alam, 3rd December 21 – In conjunction with World Disabled Day on 3th December 21, Kawasaki Gas Turbine Asia Sdn Bhd (KGA) is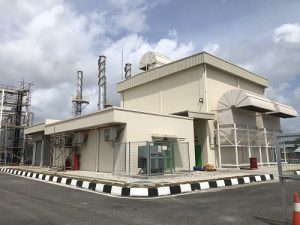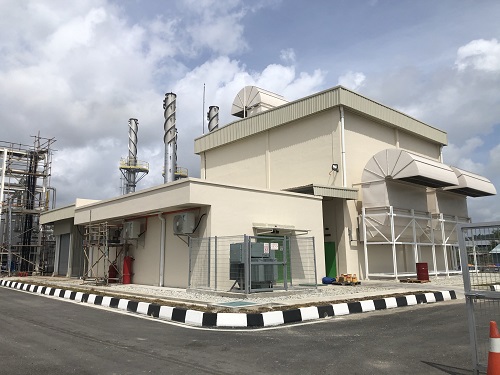 Kawasaki Heavy Industries, Ltd. announced today its delivery of two KG-12 Kawasaki Green Gas Engines to major Malaysian chemical company Malay‐Sino Chemical