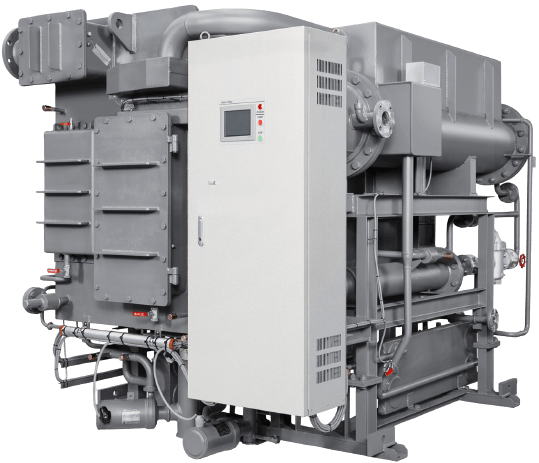 Kawasaki has been the technology leader in Absorption Chiller, which offers our client the
flexibility of energy sources (Direct Fired, Steam Fired, Hot Water Fired or Water Heat Hybrid).
This helps our client to maximize the utilization of available heat in their plant which is normallywasted or ignored, and hence reduces relevant energy cost in chilled water generation. For example, the absorption chiller is normally used in Cogeneration system to recover the waste heat generated from the exhaust or jacket water cooling circuit of the prime mover (Gas Turbine Generator or Gas Engine Generator).